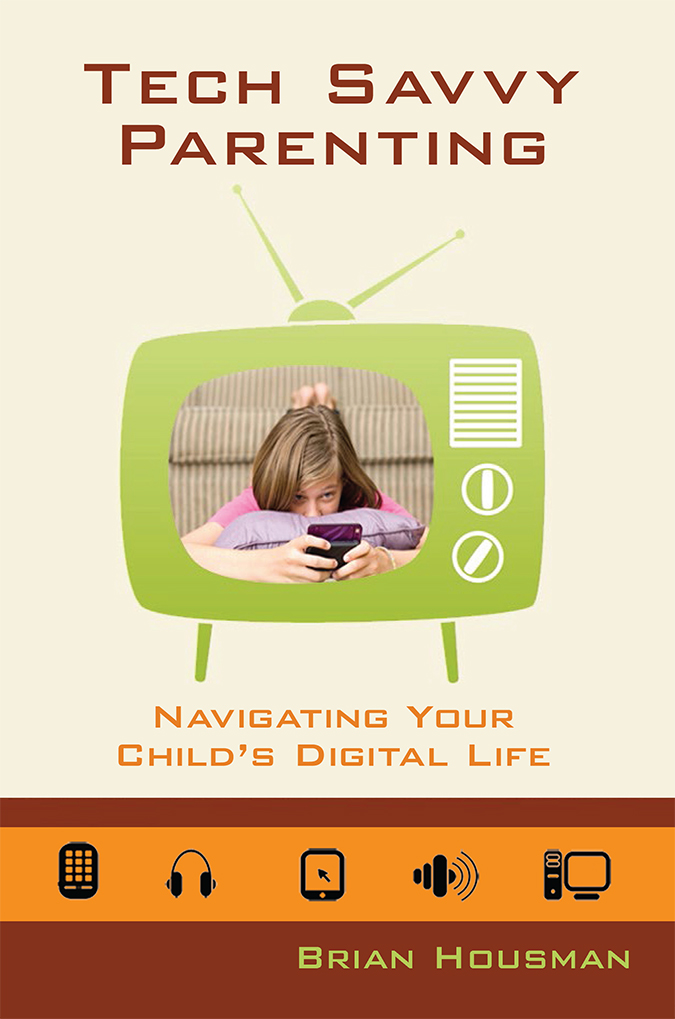 Every parent struggles to find a balance with cell phones, social media, and video games in the lives of their kids. Most parents feel overwhelmed and ill-equipped to set boundaries for their kids because they don't know what to do with the technology themselves. Tech Savvy Parenting gives parents the practical tools they need to help their children and teens use technology wisely and responsibly.
Brian wrote Tech Savvy Parenting in order to empower parents to deal with the rapidly changing world of their children. Instead of waging a war against technology, parents can learn to bring balance to their families by setting boundaries and safeguards. Brian's easy to follow instructions and "how to" tips will help parents to:
Address safety and awareness in online browsing.
Deal with internet pornography's draw on teens.
Talk with your child about texting and sexting.
Learn positive ways to connect with your child through technology.
Set time limits and restrictions with video games.
Understand the role of social networking in the lives of teens.
Learn to protect your high schooler's online reputation.
"What Brian has written is much more than a book. It is an experience for parents into the technological lives of their teens!"
— Jeremy Lee, founder of ParentMinistry.net
"Brian is a genius at helping parents of teenagers find success in some of the most difficult years in a child's life. Tech Savvy Parenting is an absolute must have for parents of teens. This book gets under the hood of technology, the internet and social media outlets your kids are facing everyday."
— Andy Savage, Teaching Pastor at Highpoint Church and author of Giant Love
Tech Savvy Parenting Book Trailer from 360Family.org on Vimeo.
"Brian details how parents can regain the upper hand when it comes to parenting in the digital world. Tech Savvy Parenting doesn't disappoint."
— Steve Woda, CEO of uKnowKids
"Tech Savvy Parenting is a MUST READ for all parents. Too many parents stick their head in the sand when it comes to technology, Facebook, Instagram and online gaming. Tech Savvy Parenting will give you every tool that you need to become an aware and pro-active parent!"
— Chris Spradlin, founder of EpicParent.tv
"What Brian has done is not just give parents a resource for dealing with their teen's technology; he given them a road map. Tech Savvy Parenting isn't just about big issues like texting and the Internet––it's about walking parents through practical steps they can take immediately to control technology in their homes."
— Scott Latta, editor or Parenting Teens Magazine
"In all my years of doing youth ministry I would have loved to have had this book to share with any parent. Brian has a gift of teaching you how to be successful in your students life when it comes to technology. You should call him now and have him come speak at your next church or school event."
— Ketric Newell, youth pastor at CrossPoint Church Nashville